Ready to redeem your Tex-Mex Insider monthly exclusive? Be sure to use our online ordering system for all the access to your account features! This information is for the following monthly exclusives (menu items) >>
Free Taco
Free Queso
Free Enchilada
Free Guac Salad/Fresco
Free Chalupa/Tostada
1. Login to your Tex-Mex Insider account.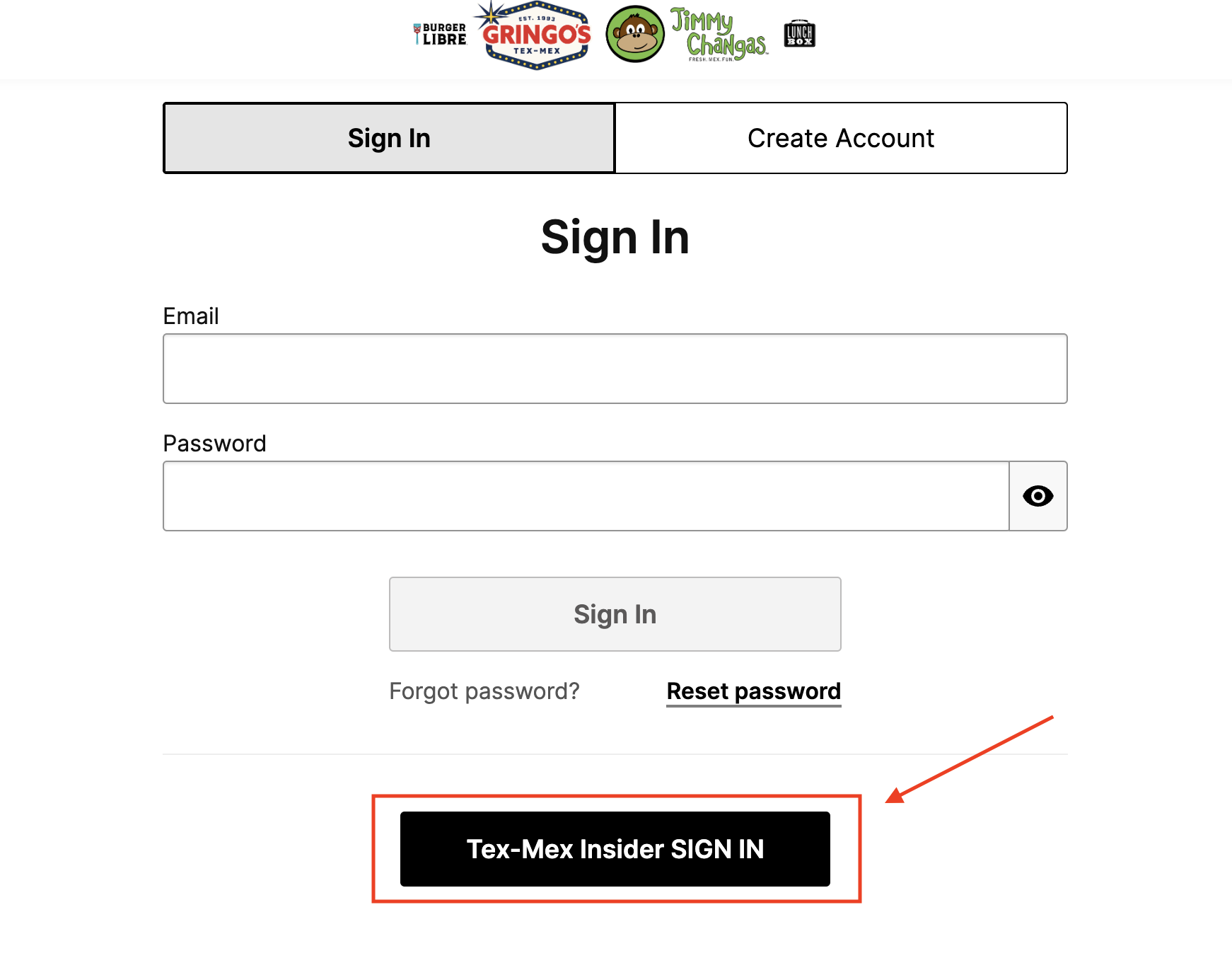 2. Add the menu item to your cart - for example - Guac Salad.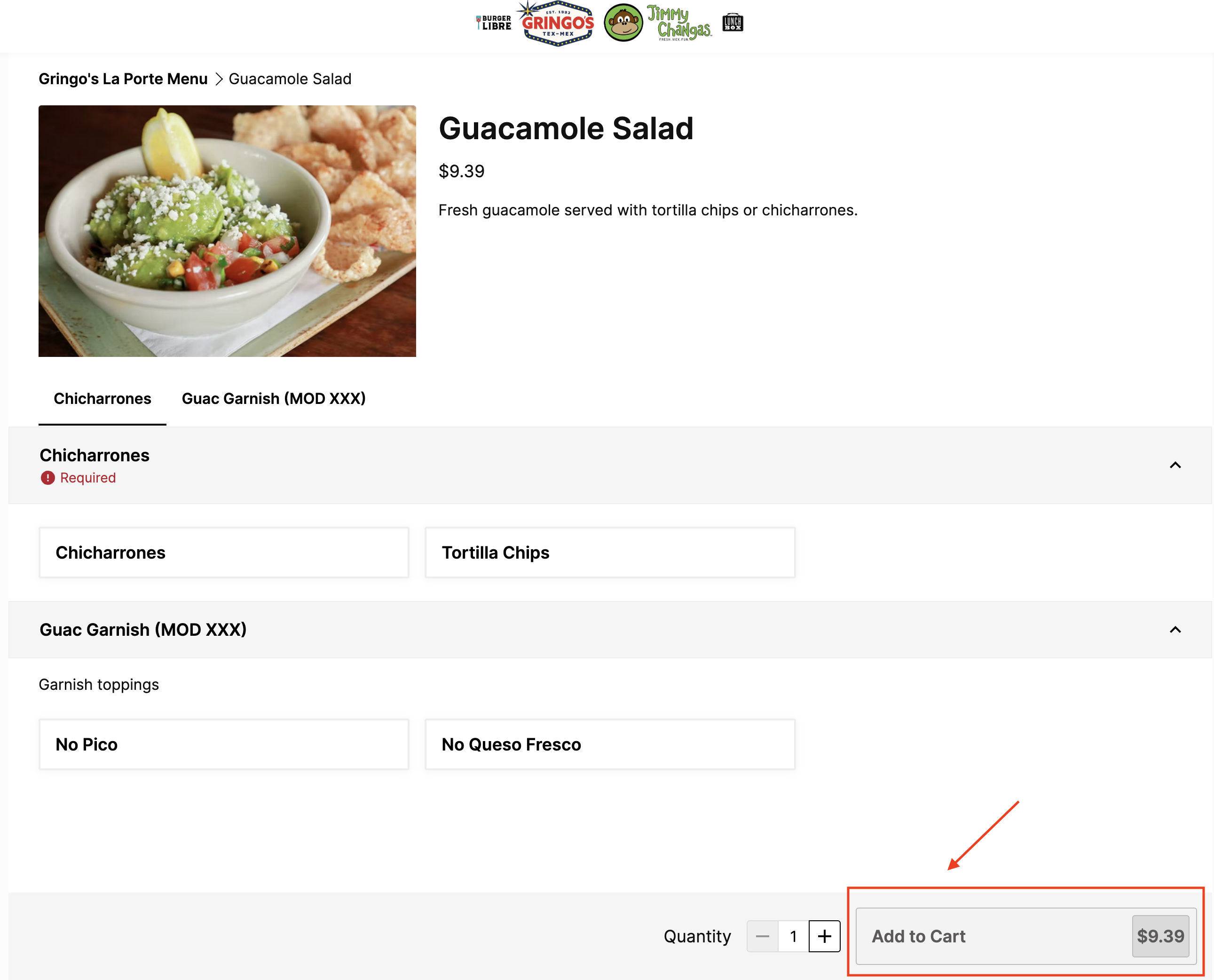 3. Once your done making your order, click the check out button.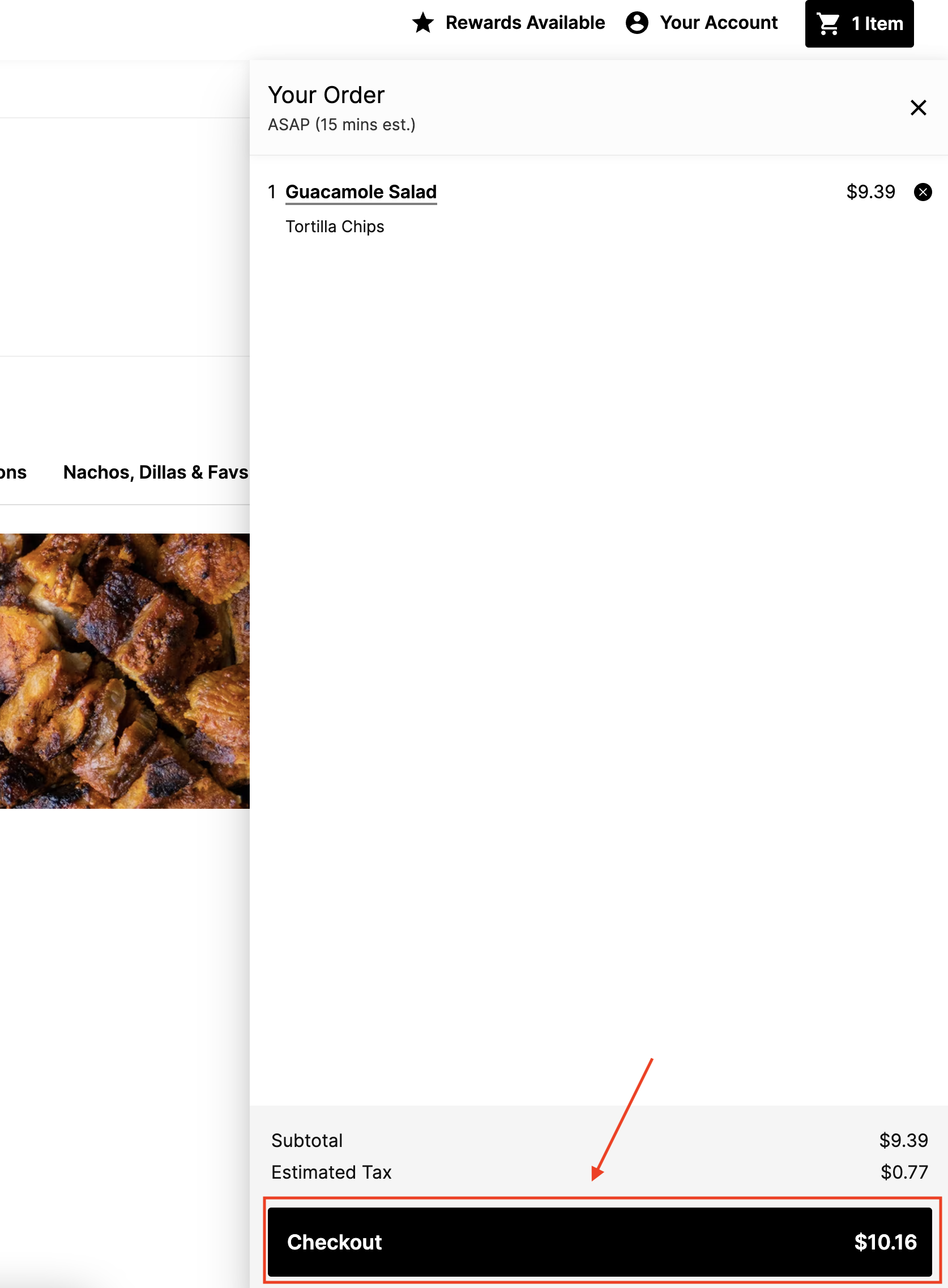 4. Once you're in the check out area, your current available awards will be on the right side of your screen. Select the reward you'd like to redeem. For example, Guac Salad.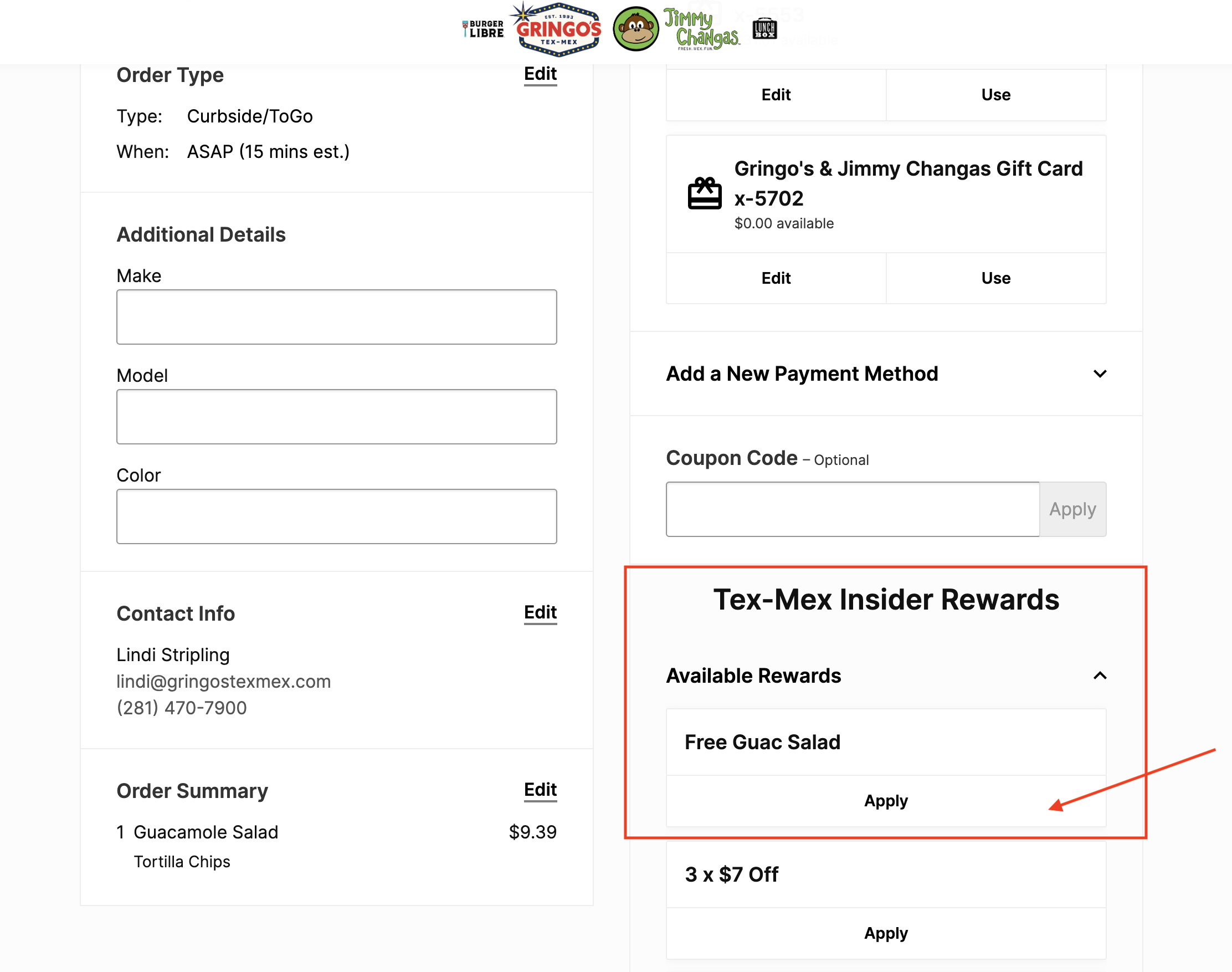 5. Once selected, the reward removal will reflect in the subtotal/total area.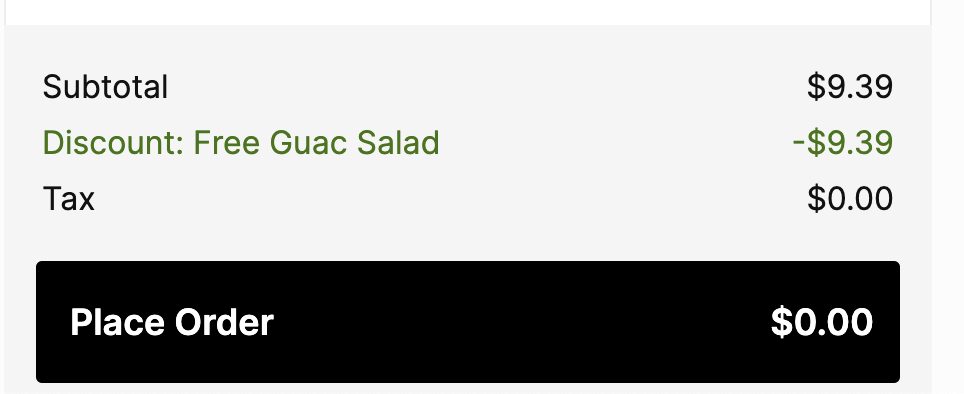 Questions? Please email info@jimmychangas.com.